Pet Boarding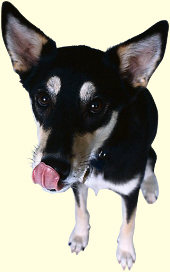 Take comfort in knowing that when you are away, our kennel staff is giving your pet the attention that they would receive at home. We provide them with all they will need during their stay.
Please make reservations for boarding and know that all animals must be up-to-date with all their vaccines. See our Boarding admission form for more information. This form will need to be filled out when you come in, or you can fill it out prior to dropping off for boarding (recommended).
DURING HURRICANE SEASON
Our clinic is in an evacuation zone. We evacuate for ALL category hurricanes.
You must have a "backup" plan.  If you are unable to pick up your pet(s), you

MUST

provide us with a phone number of someone whom will accept responsibility for your pet(s). If you do not have anyone, we will be unable to board your pet(s) at our facility, however we will be able to give you alternative boarding facilities that are not in an evacuation zone.
Please ask about our payment policy or see our payment policy's page, should your pet need to be picked up by someone else.
Day Care
Do you have to go some where and are not comfortable leaving your pet alone for the day? Well feel free to leave your pet with us for the day.  Our friendly kennel staff will take care of your pet like it was their own.
Bathing
Thinking about bathing your pet? Let us do it for you!  We offer nail trims, ear cleanings, and if they are scooting, we express the anal glads too!  We also offer medicated baths, as deemed necessary by the doctor, for pets with skin issues.  Give us a call to schedule an appointment or to find out more.