Pet ID Chip / Microchipping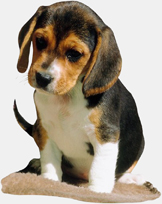 We recommend microchipping to all our clients, it's a great way to identify your pet in case he or she gets lost. Our microchips meet the International Standards Organization (ISO) requirements. This means you can travel anywhere around the world and be assured that an ISO complaint scanner will read our microchip.
A very important step in the microchipping process is registration. You must register your pet with the microchip company in order for your information to be tied to your pets microchip. If you fail to do this step it will be harder to find you and connect you back to your beloved pet.