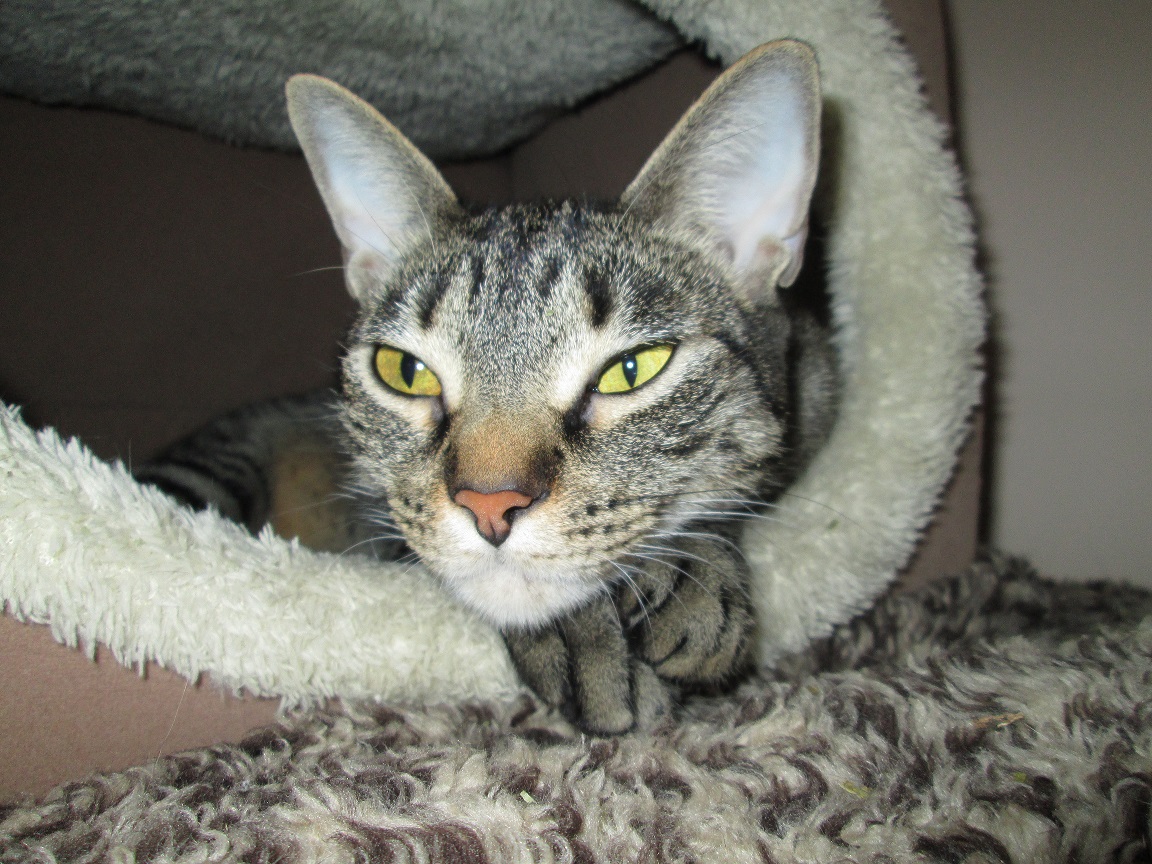 Happy cats are healthy cats.
Here are a few tips on how to keep your cat or cats happy and healthy.
1.  Provide toys.  Cats love to hunt, it's part of their nature, so it is important to give them toys. Plus, what kitty wouldn't love a new toy to play with? You just have to figure out what toys they love most.
2.  Visit the Veterinarian. Your cat's health is important.  Make sure you visit your veterinarian at least once yearly to make sure your kitty is as healthy as they can be.   
3.  Work for Food.  A fun way to keep your cat slim and active is to have them play with their food.  There are toys that will hide food and dispense a small amount as they play.  You can also hide their food, it stimulates their hunting and mental instincts, or even tossing a couple of kibbles or treats for them to chase down can help them get moving.
4.  Interactive House. Cats love heights and climbing things. You may want to consider setting up climbing shelves for them or getting a cat tree.  There are so many varieties of shelves and cat trees to choose from that you will be able to find one that works best for your space.
5.  Microchipping.  In addition to a collar with an ID tag, you may want to consider microchipping your cat.  If he or she ever escape from your home or gets lost, this is a permanent identification that will make it easier to reunite you with your feline friend
6.  Herbs.  Most cats love cat nip.  Make them happy, give them some!  Some kitties love the dry cat nip you can get in tubs or baggies, others prefer the plant. You could also offer them cat grass which is different from cat nip. Cat grass is young grass, which seems to attract kitties to eat it.  Not sure why but they like it. Find out which one your kitty loves most and treat him or her with it!
Here are some links to more sources and information about keeping your cat happy.
Ohio State University – Happy Healthy Cat